How is your summer going? Before you know it, school will be back in session – well, hopefully! We are carefully monitoring the CDC and Health Department guidelines and making plans to ensure that children continue to receive the academic and social-emotional learning opportunities they need. 
We want to say thank you to the parents who have entrusted their children to our care during this time. We are doing our best to keep everyone healthy and safe! Information and resources for families are posted on the COVID-19 web page.
GRANT FUNDING AWARDED
We are excited to announce that we have received a grant award from the U.S. Department of Health & Human Services, Administration for Children & Families, Office of Head Start, to continue our Head Start and Early Head Start Programs in Mifflin, Snyder, and Union Counties for the next five years.
In 1969, SUMMIT Early Learning opened in Union County as a small nonprofit providing Head Start services. As you may know, we have grown a lot over the years and now provide early childhood education services to meet the needs of all families. 
We are grateful for the opportunity to maintain our roles in the community as a provider of Head Start and Early Head Start and an employer for individuals who are passionate about helping young children prepare to succeed in school. Our staff work hard to implement services that support early learning, health, and family well-being.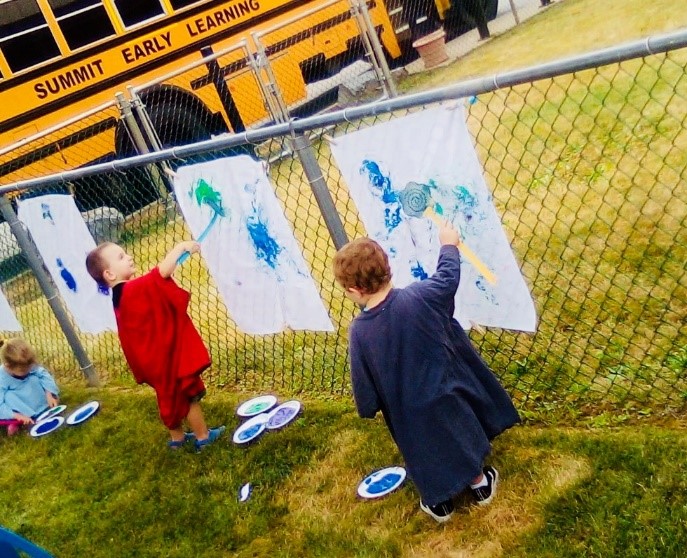 CONTINUOUS LEARNING
No matter what, children are continuously learning. Our grant funding has allowed us to provide a short, but important, Summer Session for children in Head Start. Children that are transitioning to kindergarten in the fall learned about some things that happen in the "big school." And, they are READY to go!
The kiddos were super happy to see their friends and teachers, just as all of the children who have been gradually coming back after being off due to the pandemic. They are doing very well adjusting to the various changes we've had to make to maintain a clean and safe environment. However, our staff are available to provide emotional and behavioral support to help children and families through difficulties during these times.
HEAD START READ ALOUD CHALLENGE
This year, because of closures due to COVID-19, there is a longer break in children's school/classroom routine. That is why the National Head Start Association launched the Head Start Read Aloud Challenge. This is a challenge to all adults to record and post story read alouds.
You can help the Head Start community promote literacy and raise awareness of the learning loss that occurs when school is out for extended times by taking this challenge.  If you want to participate, use #HeadStartReads and tag National Head Start and SUMMIT Early Learning.
We are fortunate to have several of our staff members reading to children online (Facebook, Instagram, and YouTube) AND our very own virtual intern from Bucknell University, Bri Kropinack.
You might recognize Bri from leading various lessons on social media. She says she loves every minute of her internship with SUMMIT! Bri is a rising senior where she is studying International Relations and French, serves as a captain on the varsity soccer team, and is a part of the Bison Leadership Institute.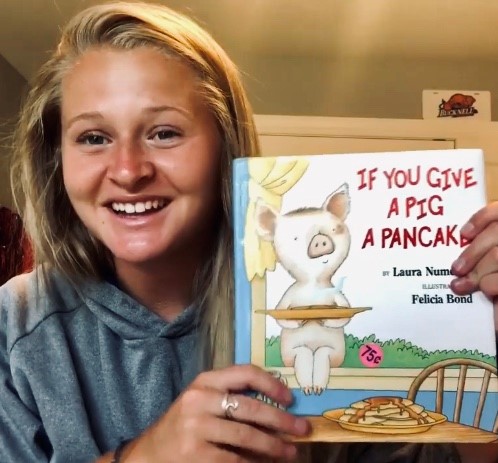 Having Bri share online with families and children has been fantastic! And Bri said, "I would like to thank Summit Early Learning for giving me this very cool opportunity and thank the families who are a part of this great organization!"
INTERESTED IN SERVICES FOR YOURSELF OR SOMEONE ELSE?
SUMMIT Early Learning provides services for, and to meet the needs of, all families with children ages birth to 12.
WE ARE NOW ENROLLING INFANTS WHO ARE AT LEAST TWO MONTHS OLD.