This weather has us really feeling the "back to school" vibes! Summer is on its way out! We are so happy to welcome new faces to our classrooms and virtual learning environments. 
SPREAD THE WORD! We currently have some openings in our child care centers in Lewisburg, Mifflinburg, and Lewistown, and we are accepting infants over 8 weeks old.
SAFETY IS A TOP PRIORITY AT SUMMIT
We are taking precautions and implementing special procedures to keep staff, children, and families safe and healthy. Thank you for your understanding and patience as we are all busy implementing various enhancements in our centers and classrooms. Here are some of the things we are doing:
Temperatures are taken before entering the building or the bus.
Extra sanitizing and disinfecting throughout the day.
Smaller class sizes.
Minimizing the combining of groups of children, inside and outside.
Individual art kits for each child.
Vigilant daily health checks by trained staff.
Easy outdoor drop off and pick up.
Only screened staff are permitted inside the building (except for emergencies or special limited circumstances).
Reach out anytime with questions or if you want to talk about how your kiddo is doing!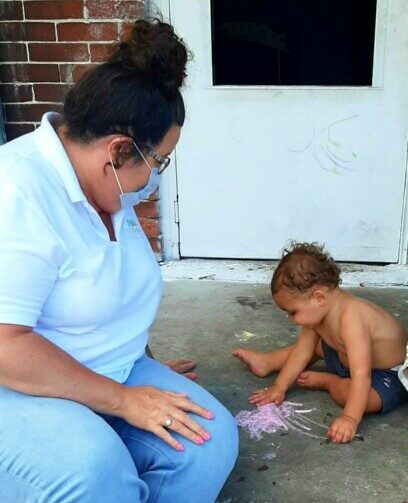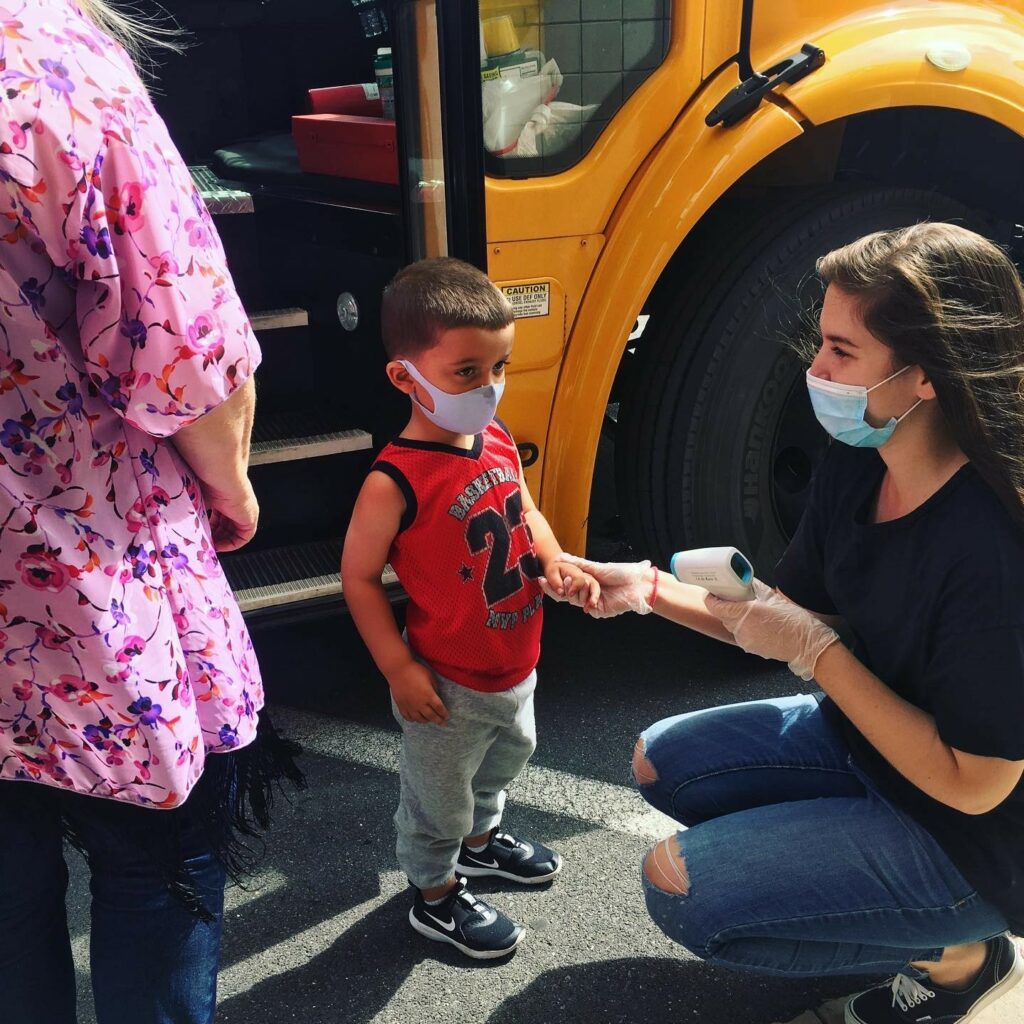 VIRTUAL, IN PERSON, AND HYBRID PROGRAMS & SERVICES
Home Visits: We're getting used to all kinds of learning platforms and scenarios, and making the most of each one! The SUMMIT Home Visitors and Behavioral Health Specialists for our Early Head Start and Healthy Families Programs have been holding virtual visits but also meet with families outdoors when possible.
With all of the rearranging, thinking outside the box, and safety precautions taken, our staff are proving that they are committed to providing, not only top quality, but consistent services. And consistency will help to ensure that these little ones are getting all they need to develop those active brains! 
Virtual Parent Cafés: We will be holding our Parent Cafés virtually this year, via Zoom. If you are interested in participating in these groups, please reach out to a staff member. Parent Cafés are groups of parents that meet as a group and talk with one another about ways to strengthen their families and communities. It's always a safe space for confidential discussions that are facilitated and supported by trained staff and volunteers. Find more information online.
Virtual Baby Showers: As a way to connect with moms to be and provide information and education about local programs for children and families, SUMMIT has been holding "baby showers." Our most recent showers were held virtually for expectant parents in Northumberland and Mifflin counties. We dropped off party supplies to the participants beforehand so everyone could enjoy the games and prizes that regular in-person baby showers offer. Our community partners are instrumental in referring parents to the program, which has proven to be FUN as well as informative and helpful!
NEWS
Due to circumstances of the pandemic – being forced to close our childcare centers in March and receiving no revenue for 10 weeks, while still paying our bills and many of our staff – we applied for a grant that was created through a partnership of the First Community Foundation Partnership of Pennsylvania (FCFP), the Degenstein Foundation and the Greater Susquehanna Valley United Way. And, we are excited to announce that we have been selected to receive a grant in the amount of $25,809!
We are among many other wonderful providers that are continuing to serve our community in any way possible! These funds will help offset some of the costs incurred and will allow us to continue to operate, and hopefully fully reopen in the future!
DID YOU KNOW?
We are committed to the highest quality programs, and all of our centers are rated as a STAR 3 or 4 by the Office of Child Development & Early Learning. Our staff must maintain certain qualifications for us to achieve these ratings. Teaching staff are continuously learning and staying on top of the latest best practices. Check out the teachers who have recently achieved the Child Development Associate Credential!
INTERESTED IN SERVICES?
SUMMIT Early Learning provides services for, and to meet the needs of, all families with children ages birth to 12.
WE ARE NOW ENROLLING INFANTS WHO ARE AT LEAST TWO MONTHS OLD.