SUMMIT'S COMMITMENT TO SAFETY
SUMMIT is committed to the safety of children, families, and staff. We have our own in-house Safety Committee with a mission to promote safety in the workplace and reduce staff accidents and injuries. The Safety Committee is comprised of staff from all counties and various employment positions – from Buildings & Grounds to Administration to Home Visitors and Teachers. We want to thank the staff who volunteer their time to be a part of this team.
The group meets monthly and is certified annually. Our Safety Committee is led by Human Resources Coordinator Kelly Knarr. Kelly always provides invaluable information to SUMMIT staff in order to ensure the health and safety of our team so that we can be there for children and families!
On the topic of safety, we also want to also recognize our Health and Family Engagement Teams for ensuring that we are in compliance with the Department of Health and Centers for Disease Control. They are dedicated to staying abreast of the latest information about COVID-19 precautions, including quarantine and isolation rules, proper sanitizing/disinfection, etc. These teams have been working tirelessly to update and inform families of any potential exposures, answer questions, and address concerns.
CONGRATULATIONS ARE IN ORDER 
The Athena Leadership Award
We were thrilled that Carol Budd, our Family & Community Engagement Director, was selected to receive the Athena Leadership Award from the Greater Susquehanna Valley Chamber of Commerce.
The ATHENA Leadership Award isn't just a local award; it's given out internationally. It celebrates exemplary leadership and is reflective of a quote by Plato: what is honored in a country will be cultivated there.
Carol was recognized for "professional excellence, for providing valuable service to the community, and for actively assisting women in their attainment of professional excellence and leadership skills."  She has been employed by SUMMIT Early Learning for 43 years! Many of the staff who have worked with Carol, currently and in the past, were privileged to "be there" on Zoom when she was presented with this well deserved award!
New Directors
There is a new face at SUMMIT! We are very pleased to announce that Shawna Meiser has joined the team as our Head Start/Early Head Start Director. In her role, Shawna will work closely with the other members of the Executive Management Team, the Board of Directors, and the Policy Council. She says, "I am most looking forward to meeting the wonderful families we serve and expanding Head Start/ EHS services to include those who could most benefit from the Head Start experience." Read more about Shawna and her new position.
And, LeeAnn Brouse, former CSD Manager, has taken on a new role at SUMMIT. She is the new Center Director of our Mifflinburg Center! LeeAnn has been with SUMMIT since 2006 and has served in a variety of positions. She has worked with school-age children and preschoolers. Most recently, LeeAnn served as one of the Managers for our Centers for School-age Development Program. We are fortunate that LeeAnn has brought her wealth of experience to the Mifflinburg Center!
WHAT'S BEEN HAPPENING
Parent Cafe'
Our Family Engagement and Education Services Teams worked together to provide another successful Parent Cafe' Program. Groups of parents met virtually three times in January and were engaged in conversations around the topic of Rocky Times. Staff facilitated the discussions to focus on the Five Protective Factors: Resilience, Relationships, Knowledge, Support, and Communication. Participants agreed that there was an ease of conversation and they felt comfortable sharing with one another. We would love for more parents to join us! Here is a bit more information and how to participate in future a Parent Cafe'.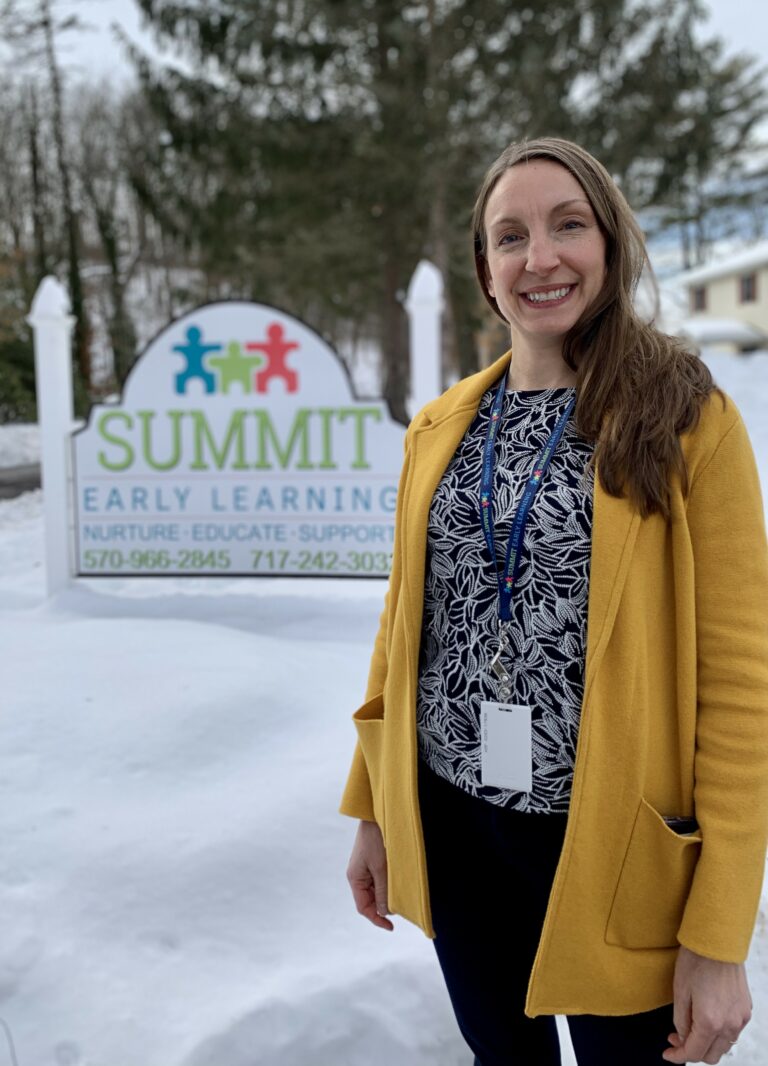 MARK YOUR CALENDARS 
SUMMIT Sum Up
Don't miss our Virtual SUMMIT "SUM UP" where you can learn about ALL of the SUMMIT Programs and Services! You may think you know what SUMMIT offers, but we are sure  you will learn something new that you can use or share with your friends and family!
Various members of our staff will be explaining what we do and be available to answer questions you have. (There will be door prizes too!)
WHEN: February 25th from 9:30 – 11 a.m.
WHERE: Zoom (RSVP to get the link.)
RSVP: to Bette Scott (bette.scott@summitel.org or 570-259-1818)
Grocery Giveaway
Know someone in need of food, or need some help yourself? We are partnering with our neighbor, the Mifflinburg Assembly of God Church, to provide bi-monthly Grocery Giveaways! Through The Emergency Food Assistance Program (TEFAP), we are distributing food the 2nd and 4th Friday of each month.
WHEN: 2nd and 4th Fridays (starting February 12th) from 3 – 5 PM.
WHERE: Mifflinburg Assembly of God Church (1001 Market Street, Mifflinburg PA).
REGISTRATION: Call 570-217-1215 to register ahead of time or if you have any questions.
Drive through distribution will be available to those who qualify. Income requirements are up to 150% of poverty level. For example, a family of 4 qualifies if their income is under $39,300.
Raise the Region
SUMMIT Early Learning will be participating in Raise the Region 2021! Have you dreamed of making history? Of course, we all have. North central Pennsylvania's day of giving is an opportunity to unite our community around causes in which we truly believe and help nonprofit organizations connect to the larger community.
Get ready to give! On March 10-11, starting at 6PM on March 10, visit raisetheregion.org and make a donation to us and/or to any of the great participating nonprofit organizations in north central Pennsylvania region. All giving will end at 11:59PM on March 11, so make sure to get your gift in on time! And, thank you!